RECENT BIBLE STUDY
Amos 1& 2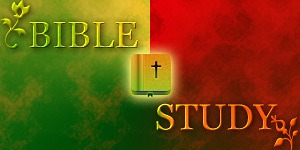 Amos 1: V. 1…Amos… means Burden-Bearer. …sheepbreeders… Shepherds were at the lower in the social order. But God chose Amos to be His prophet against the wealthy and perverted Israel. …two years before the earthquake… This earthquake is mentioned also by Prophet Zechariah (Zech. 14:5). This signifies the genuine historicity of this book. V. 2…Zion…and…Jerusalem… […]
DAILY DEVOTION
A Mountain Choir
Shout for joy, you heavens; rejoice, you earth; burst into song, you mountains! For the Lord comforts his people and will have compassion on his afflicted ones. Isaiah 49:13. So sweet are the comforts of the Lord, that not only the saints themselves may sing of them, but even the heavens and the earth may […]
MEMORY VERSE OF THE WEEK
Praise & Worship
Splendor and majesty are before him; strength and beauty are in his sanctuary. Ascribe to the Lord, O families of the peoples, ascribe to the Lord glory and strength! Ascribe to the Lord the glory due his name; bring an offering, and come into his courts! Psalm 96:6-8.
THEME OF THE WEEK
Set your priorities in order
Now there is in store for me the crown of righteousness, which the Lord, the righteous Judge, will award to me on that day—and not only to me, but also to all who have longed for his appearing. 2 Timothy 4:8.