RECENT BIBLE STUDY
Hosea 14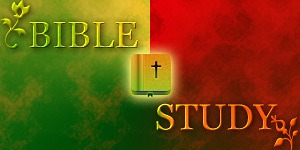 Chapter 14: A CLOSING CALL TO RETURN, AND TO RECEIVE HEALING AND LOVE FROM GOD. The abuse of God's favour leads to punishment. (1-8) Hosea's prophetic ministry is closing with God's call to Israel to repent and receive the grace of God. God is guiding them how to repent with words by giving them the […]
DAILY DEVOTION
Choice Men
"See, I have refined you, though not as silver; I have tested you in the furnace of affliction." Isaiah 48:10. This has long been the motto fixed before our eye upon the wall of our bedroom, and in many ways it has also been written on our heart. It is no mean thing to be […]
MEMORY VERSE OF THE WEEK
Presence of God
If I take the wings of the morning and dwell in the uttermost parts of the sea, even there your hand shall lead me, and your right hand shall hold me. Psalm 139:9-10.
THEME OF THE WEEK
The cleansing power of Jesus
A man with leprosy came to him and begged him on his knees, "If you are willing, you can make me clean." Jesus was indignant. He reached out his hand and touched the man. "I am willing," he said. "Be clean!" Mark 1:40-41.