RECENT BIBLE STUDY
Kings and Prophets– Southern Kingdom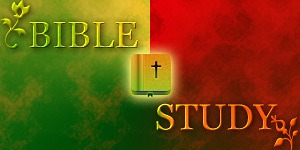 CLICK HERE FOR CHART The southern kingdom of Judah, essentially the tribes of Judah and Benjamin that remained loyal to Rehoboam, son of King Solomon, maintained its capital in Jerusalem and enjoyed three-and-a-half centuries of Davidic kings upon the throne. Perched on a hill, Judah was limited to producing cereal crops, vines, olives, and sheep. […]
DAILY DEVOTION
Because of Us
". . . but for the elect's sake those days shall be shortened." Matthew 24:22. For the sake of His elect the Lord withholds many judgments and shortens others. In great tribulations the fire would devour all were it not that Out of regard to His elect the Lord damps the flame. Thus, while He […]
MEMORY VERSE OF THE WEEK
Supremacy of Jesus
He is the radiance of the glory of God and the exact imprint of his nature, and he upholds the universe by the word of his power. After making purification for sins, he sat down at the right hand of the Majesty on high, having become as much superior to angels as the name he has inherited is more excellent than theirs. Hebrews 1:3-4.
THEME OF THE WEEK
Effective for Christ
I do wish, brother, that I may have some benefit from you in the Lord; refresh my heart in Christ. Philemon 1:20.