RECENT BIBLE STUDY
Hosea 14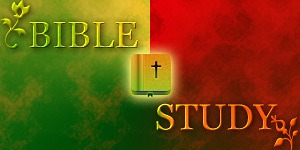 Chapter 14: A CLOSING CALL TO RETURN, AND TO RECEIVE HEALING AND LOVE FROM GOD. The abuse of God's favour leads to punishment. (1-8) Hosea's prophetic ministry is closing with God's call to Israel to repent and receive the grace of God. God is guiding them how to repent with words by giving them the […]
DAILY DEVOTION
More than Mere Words
"And as for the fact that he raised him from the dead, no more to return to corruption, he has spoken in this way,'I will give you the holy and sure blessings of David.'" Acts 13:34. Nothing of man is sure; but everything of God is so. Especially are covenant mercies sure mercies, even as […]
MEMORY VERSE OF THE WEEK
Salvation
Since, therefore, we have now been justified by his blood, much more shall we be saved by him from the wrath of God. For if while we were enemies we were reconciled to God by the death of his Son, much more, now that we are reconciled, shall we be saved by his life. Romans 5:9-10.
THEME OF THE WEEK
So great a salvation
For we are his workmanship, created in Christ Jesus for good works, which God prepared beforehand, that we should walk in them. Ephesians 2:10.